Cafe Style Pop Up Learning Cafes – Espresso Learning in 90 Minutes!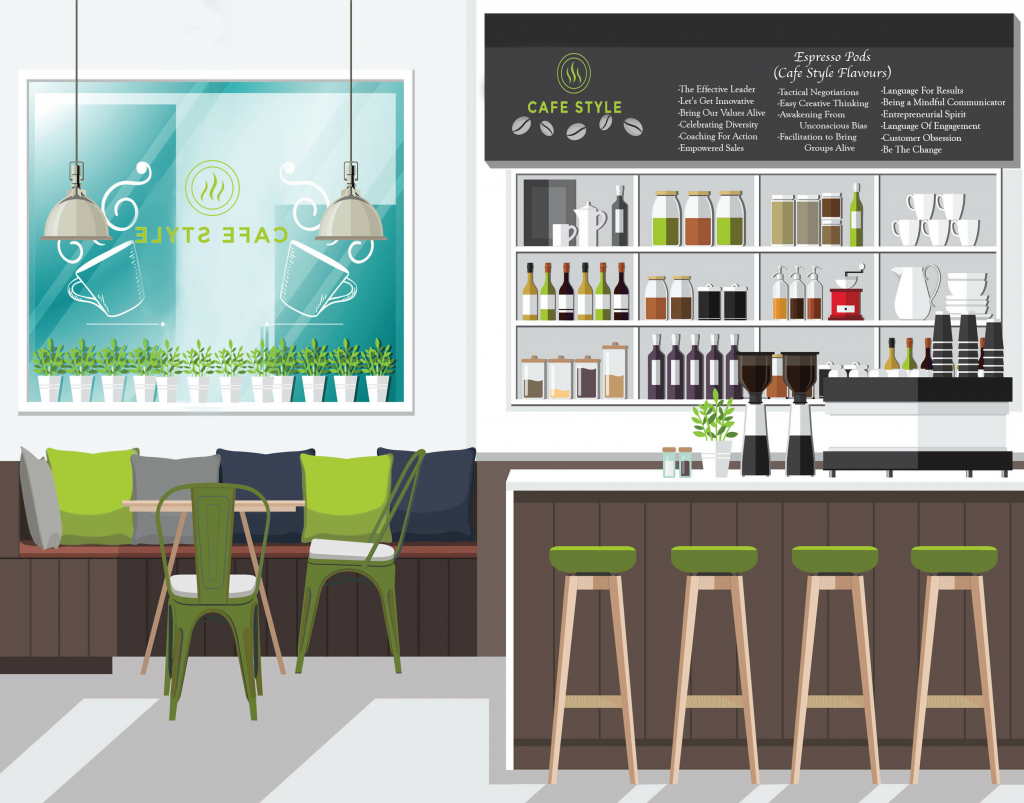 The Pop-Up Learning Cafe provides an informal learning environment where people feel free to explore, discuss and discover all possibilities. This is a place where even in the limited time of 60-90 minutes in each Espresso Learning POD Session (of which there are typically 4 sessions in one day) will leave participants more self-aware and open-minded than when they arrived. What's more, they will be hungry to continually learn and discover more.
The Cafe Style methodology will be employed at these sessions, this means the learning is experiential and powerful. Logistically, a Pop-Up Learning Cafe can be set up at your business location in any indoor (or outdoor in summer) space. All you need is:
Table and chairs in Cafe Style layout;
An appropriate supply of coffees, teas, hot chocolate and water;
Espresso Learning POD Session kits on the subjects you want to develop;
A Certified Facilitator, trained to deliver Cafe Style learning.
We provide Cafe Style Certified Facilitators, all the learning kits and any screens, or backdrops required. Or, we can train your in-house L&D practitioners to facilitate the Pop-Up Learning Cafes and provide you with the kits to make it happen.
To learn about the different 'espresso learning sessions', click here.