Insightful articles on learning and business transformation
Experiential Learning – Building Sustainable Capabilities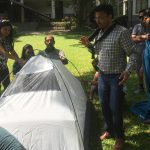 Globally, companies undergo technological and workforce restructuring almost on a continuous basis to keep up with the market. Training programs come into the picture to equip everyone with means to cope up with these changes.
In a 2014 research by McKinsey, executives around the world stated capability building as one of their top three priorities. Sustainability can be accomplished by making new capabilities a norm and with improvements over time... continue reading
The Benefits of a Business Transformation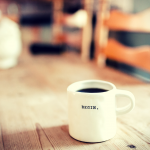 In a world where future is unpredictable and the past cannot be used to explain future, companies either transform or stall. With globalisation at a tipping point, shifting technology and ideas, a slowdown in western economies and emergence of developing countries in the global business landscape, the times are perplexing. Multiple buoyant drivers are making the business environment highly complex.
All these drivers have made transformation cardinal for survival... continue reading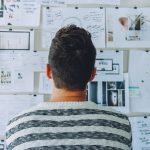 "I never guess. It is a capital mistake to theorize before one has data. Insensibly one begins to twist facts to suit theories, instead of theorize to suit facts." -Sir Arthur Conan Doyle
As learning designers, we are acutely aware of the importance of a good decision-making process. In the realm of decision making, we came across two broad pathways to arrive at a decision. We like to call them 'the intuitive path' and 'the evidence-based path'. As organizations deal with increasingly complex problems, it has been observed by experts that intuitive decision making is a disadvantage... continue reading
Incredible Pop-Up Learning Cafe at Birlasoft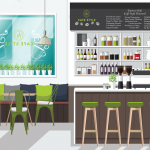 The Pop-Up Learning Cafe provides an informal learning environment where people feel free to explore, discuss and discover all possibilities. The Cafe Style methodology is employed at these sessions, this means the learning is experiential, powerful and accelerated. The best part is that learning can be applied straight away back in the workplace, enabling incremental change to be embedded and be more sustainable... continue reading
How to Plan a DevOps Culture Transformation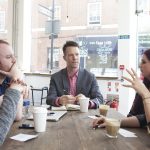 When we first came across DevOps, we were mesmerised by the many possible ways in which it can transform the Software Industry. The cultural impact of DevOps particularly caught our attention. Generally, the approach is to ensure system integration or invest in integrated tools that support DevOps, however, no approach can be successful unless the requisite process changes are implemented that support the system change. Having said that, both System Integration and Process Changes, can be automated. A critical to success factor is the culture of collaboration, seamless communication and trust between people working in separate teams and disparate geographies. As these are all part of the socioemotional factors, they cannot be automated... continue reading
Exciting Launch of the M²OST™ Platform at The MobileStore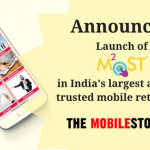 Our whole team at Paathshala Learning Solutions is very excited this week because the M²OST™ platform has been launched in India's largest and most trusted mobile retail outlet, The MobileStore Ltd on 24th September, 2016.
The MobileStore serves as the one stop mobile solution shop that provides multi brand handsets, accessories, connections, repairs, VAS and much more, all under one roof. It currently has over 600 outlets across 90 cities, thus covering virtually every major town in every state across India... continue reading
Recipe for Positivity - The most amazing thing you'll ever make!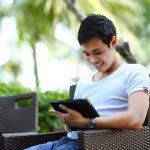 At Cafe Style Culture Club, we try to reveal how ridiculous some of our 'I can't' beliefs are in an interactive and effective way.
Ingredients: 
6-10 people willing to make a switch to positive thinking
6-10 pens
6-10 sheets of paper... continue reading
Learning @ Millennial Generation - Is it time for something different?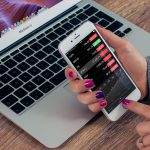 According to Brandon Hall Group research teams white paper on 'LMS trends 2015 – Is it time for something different?' (©2015 Brandon Hall Group), there are many demographic and cultural shifts occurring that are changing the learning landscape:
Brandon Hall Group's research tells us that 57% of learning now involves on-the-job activities and informal learning, while 43% involves formal learning.
The power and ubiquity of mobile devices grows at an unrelenting pace... continue reading
Managing the most precious resource after office hours - Time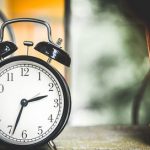 Think of the three most successful people you know. Do you see any pattern in their time-management techniques? Time management is less about managing time and more about managing ourselves. Here, we've listed out a few ways to go about it:
1. Follow an exercise regime
This is definitely easier said than done. But who can deny the importance of a healthy body? Yoga, running, cycling, taking a brisk- walk, playing golf, hitting-the-gym. There is no dearth of options... continue reading
Silent Disclosure - Communication Without Intention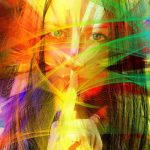 We are always communicating even when we think that we are not. Others instinctively pick up on our non-verbal messages which leads to disclosure of our emotions. Becoming more aware of just how powerful even subtle non-verbal communication is, can help us become more mindful of our behaviour.
The following activity is based on The Cafe Style methodology which uses latest insights from the field of neuroscience and accelerates learning and change... continue reading
Upskilling On the Go at FunFirst Global Skillers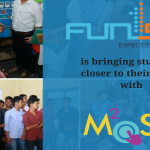 The year 2016 has marked the fruitful collaboration of Funfirst Global Skillers and Massively Mobile Online Skill Training Platform (M²OST™). Funfirst Global Skillers is a skill development and enhancement institution with a noble vision to improve the lives of one million under-served people by 2022.
By their very nature, technical and vocational skills require more than just textbooks. The practical knowledge provided by Funfirst has been supported digitally by M²OST™. Interactive modules... continue reading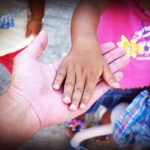 At Paathshala, we believe in teaching through activities so that learning is sustained for a long period of time. Originally the activity is for a classroom of students and is a part of SeTU, our value education program. We have tweaked to suit a family.
One generally understands the meaning of 'respect' but what one perceives as respectful may not be viewed in the same manner by others. Respect is dependent on a mixture of culture, customs, contexts, beliefs and personal values... continue reading