Learning Technology Platform
Lifelong learning has become the need of the hour as continuously evolving technologies have had a disruptive impact on industries across the board. Classroom learning and 8-hour training sessions are no longer able to meet the ever-changing learning needs of today's workforce.
Keeping this in mind, we have developed an innovative and eruptive learning technology platform, the Massively Mobile Online Skill Training Platform (M²OST™). The best part? It facilitates learning on one of the most widely used electronic devices - the smartphone.
The M²OST™ platform has a wide range of features and functionalities that you can read about here.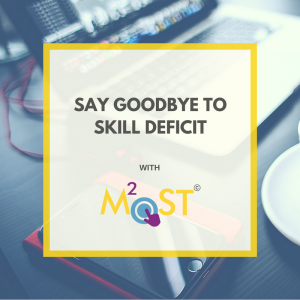 We have a content aggregation and distribution mobile application - Skillmuni on the M²OST™ platform. Are you a lover of learning? Download the Skillmuni app now!