Yogya – Making you capable!
The need of the hour today
As a growing economy, the critical need of the hour is to effectively tap into the youth capital we possess in our country. As per the SHRM study, India is expected to generate 241 Million people in the employable category over the next 10 years and most of them from the tier 2 and 3 cities and other rural parts of our country.
The current challenge is that, most of the youth coming from the tier 2 & 3 cities, though technically qualified, are not market ready. The opportunity areas for them are basic skills such as 'Spoken English', 'Professionalism', 'Relevant Competencies & Functional Skills' and overall personality development.
If the shift has to happen, it has to start with the 'Teachers' first. There is a critical need to invest in developing the right values, skills and competencies in the teacher as they have a direct impact on the future of the students and the nation alike.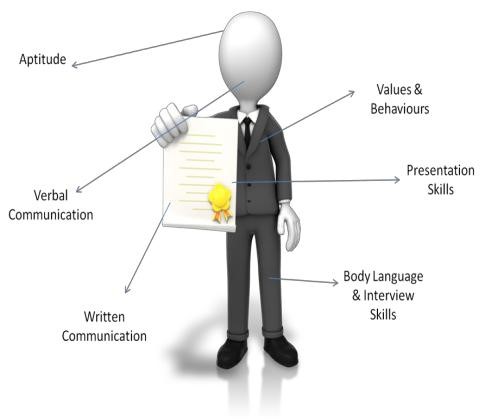 Through Yogya, we offer 30/60 contact hour courses which concentrate on Spoken English, Values, Behaviours, Etiquette, Communication Skills and Functional Skill development. This gives the participants an edge over the market's requirements and standards. The USP of the program is that it is completely experiential in nature and works on the core intrinsic belief level of the individual thus making the learning long term and sustainable.
The Yogya program can be adapted into any stream, engineering, arts, science, commerce, medical etc. We have successfully implemented the program in colleges specializing in Bio-Technology, Arts/Science/Commerce, Engineering and Aviation (Pilots Academy) with transformational results. We can blend our program within your curriculum or even run it as an after-hours program.
 Some excerpts from what our participants said:
"On first day I was afraid for the session by end of the day I felt secured as were taught comfortably. I learnt lots of thing from here I like Confidence, Communication skills, grammar and values. Day by day I liked the session.  There was more and more learning every day." Ms.Shraddha Raut – Vidya Prathishtan English Medium School - Baramati.
"I can't express how it feels when you gain confidence and realize that you are overcoming all the hurdles." - Abolee (M2- Biotech)
Curious about the details? Let's have a conversation here